Party Bag Choices
Last weekend we spent our time mostly enjoying our youngest younglings eighth birthday and I have to say he had a fabulous day. Luckily for him his birthday was on a saturday this year which meant that for the first time he was able to hold his birthday party on his actual birthday. In fat he got two parties on his birthday, one for all his friends and one tea party just for family. His tea party turned out to be a pizza take out party much enjoyed by all, including the oldies!
For his party bags though it was with great excitement that he visited the new store and with a budget was able to choose from all our assembled and displayed goodies. It turns out the choosing ceremony is very serious! But I have to say he made some fabulous choices and all the boys really enjoyed their party bags, in fact I had some serious party bag defending to do once they had been spotted and the rumours started flying that they possibly might just be getting some fun snaps!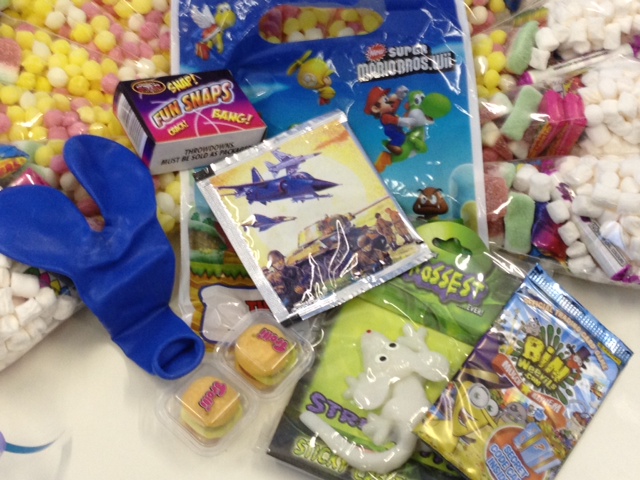 It is a hastily taken photo! But as you can seen it looked like a well stocked bag!
Younglings Choice:
Box of Fun Snaps, Exploding Bag, A Sticky Gross Creature! Bin Weevils trading Cards, A Mouse Balloon and Two Gummi Burgers all wrapped up in a Super Mario Bros party bag.
All laid out they did look pretty cool especially with the candy cones that were also handed out.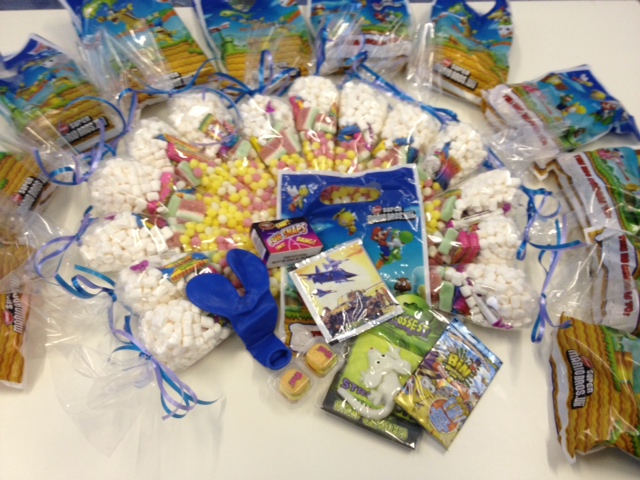 You can purchase Younglings Choice at £2.85 in the shop, but were are offering it at £2.50 for a limited time, the first three takers also get a free candy cone with each party bag ordered! Now that has to be tempting....
Offer valid for the month of December 2014 only. As this is not a core product if you would like to order please email our sales dept. on sales @partybagkids.co.uk and we will process your order manually.
Many Thanks
Party Bag Kids